ALU-PAK 55 Ladle patching refractory for long distantance transfer ladels lining
CHEMICAL ANALYSIS
| | | | | |
| --- | --- | --- | --- | --- |
| Major Components | Al2O3 | SiO2 | P2O5 | Others |
| Data(%) | 55.0 | 39.0 | 2.5 | 3.5 |
PHYSICAL CHARACTER
| | | | |
| --- | --- | --- | --- |
| Item | Density(g.cm-3) | Max.Temp.(℃) | Grain Size(℃) |
| Data | 2.45-2.55 | 1650 | 3 and finer |
PACKAGE
• ALU-PAK 55 packaged in 25kg cartons with plastic liners.
• Palletized 48 cartons(1200 kgs) per 1100 x 1100mm pallet protected with stretch wrap.
STORAGE
• Storage beyond 6 months is not recommended in order to maintain optimal workability charactristics.
• Store in a cool,dry location, Keep from freezing.
SFR supplies a complete line of monolithic refractories for melting and holding all types of metals. For more information or a complete evaluation of your refractory requirements, please contact your local SFR representative.
Ladle patching is one of the main products of Sino-Foundry Refractory(Jiangsu) Co.Ltd.with good Wholesale Price and quality,Factory direct sales are the cheape.Our company is a professional supplier and manufacturers in China,with various product For sale.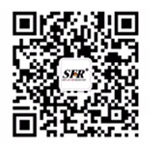 WeChat public account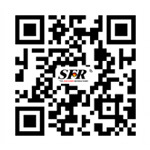 View mobile website
---
Copyright©2023 Sino-Foundry Refractory(Jiangsu) Co.,Ltd.