Transport device for molten aluminum
As the key products that SFR can offer, our ladles service capacity range could be from 0.5T-13T, and with our carefully insulation design, the temp drop is very impressable.
A transport device for molten aluminum is a specialized tool used in the aluminum manufacturing industry to move and transport molten aluminum safely and efficiently. These devices are designed to withstand extreme heat and pressure and are made from durable materials, such as stainless steel or cast iron.
The transport device for molten aluminum typically comes in the form of a ladle or crucible, which is designed to hold and pour the molten aluminum into the desired location, such as a mold or casting machine. The precise design and construction of these devices are essential in ensuring that the aluminum flows smoothly and uniformly, minimizing the risk of defects in the finished product.
Additionally, transport devices for molten aluminum may be equipped with features such as thermocouples or sensors to monitor the temperature of the material and ensure that it remains within the desired range, further enhancing the quality and consistency of the finished product.
Overall, transport devices for molten aluminum are critical components in the aluminum manufacturing process, allowing for the efficient and safe transfer of molten aluminum during production. The use of high-quality transport devices improves the accuracy and quality of the finished product, while also ensuring the safety of workers and minimizing the risk of accidents or incidents in the workplace.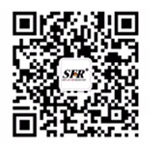 WeChat public account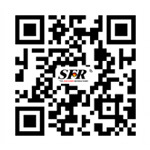 View mobile website
---
Copyright©2023 Sino-Foundry Refractory(Jiangsu) Co.,Ltd.