ULTRA-FLO 85 Alumina ramming mass
ULTRA-FLO 85 Alumina based low cement castable for long distantance transfer ladles
CHEMICAL ANALYSIS
| | | | | |
| --- | --- | --- | --- | --- |
| Component | Al2O3 | SiO2 | CaO | Others |
| Data(%) | 84.0 | 12.0 | 2.0 | 2.0 |
PHYSICAL CHARACTER
| | | | |
| --- | --- | --- | --- |
| Item | Density(g.cm-3) | Max.Temp.(℃) | Water addition(MM) |
| Data | 2.85 | 1750 | 5.2-5.7 |
| Item | Working time(minutes) | Initial set time(Hours) | Final set time(hours) |
| Data | 45 | 1-4 | 4-12 |
PACKAGE
• Packaged in 25 kg multi-walled paper bags. Palletized 40 bags (1000 kgs) per 1100x1100mm pallet protected with stretch wrap.
STORAGE
• Storage beyond 6 months is not recommended. Store in a dry location to avoid moisture pickup.
SFR supplies a complete line of monolithic refractories for melting and holding all types of metals. For more information or a complete evaluation of your refractory requirements,please contact your local SFR representative.
ULTRA-FLO 85 designed as work lining of iron or steel ladle, also can be used on copper ladles or launders. ULTRA-FLO 85 also can be used on upper ring, pushout blocks of coreless furnaces . ULTRA-FLO 85 can be used as a high alumina low cement castable for industry applications.
ULTRA-FLO 85 use high purity bauxite raw materials. This product has high strength, good erosion resistance of iron melting or slag and good work ability.
Alumina ramming mass is one of the main products of Sino-Foundry Refractory(Jiangsu) Co.,Ltd. with good Wholesale Price and quality, Factory direct sales are the cheape. Our company is a professional supplier and manufacturers in China, with various products For sale.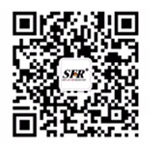 WeChat public account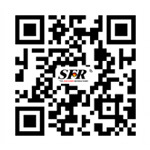 View mobile website
---
Copyright©2023 Sino-Foundry Refractory(Jiangsu) Co.,Ltd.