News
SINO-FOUNDRY—professional refractory manufacturer
China Cast New Materials Industry sincerely invites you to participate in the 16th China International Aluminum Industry Exhibition
2021-07-01
---
You are cordially invited to attend
Dear old and new friends:
Hello! After leaving the China International Aluminum Industry Exhibition for two years, we finally meet again in July this year.
We sincerely invite you to participate in the 16th China International Aluminum Industry Exhibition to be held in Shanghai in July. Aluminium China 2021 will be held in Shanghai New International Expo Center N1 on July 7-9, 2021. -Hall N3 is held to fully display the entire aluminum industry chain including raw materials, semi-finished products, application products, related machinery and equipment, auxiliary materials and consumables, and is committed to assisting the aluminum industry to establish cooperation with important downstream applications. China Casting New Material Industry was the first to discuss the development and upgrading of the aluminum industry with old and new friends in this grand event.
China Casting New Material Industry: 2C40
The 16th China International Aluminum Industry Exhibition
Time: July 7-9, 2021
Venue: Shanghai New International Expo Center
China Cast New Material Industry Booth No.: Hall N2 2C40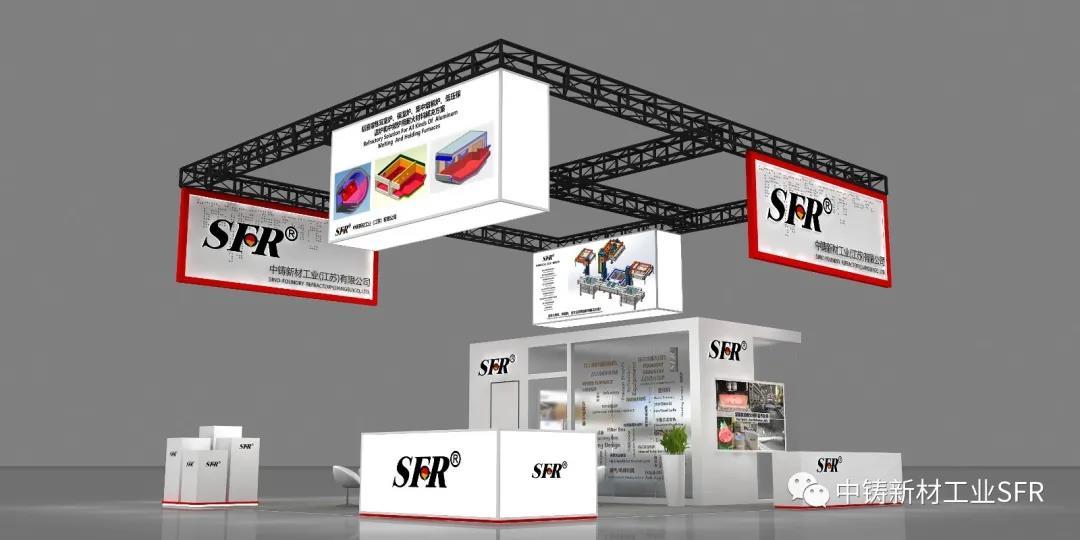 Innovation
The Industrial Sales Department and R&D Center of China Casting New Materials have made meticulous preparations to welcome this exhibition. Our booth area is 72 square meters at this exhibition. Long-distance transportation of high-insulation aluminum ladle, filter box, aluminum liquid degassing, refining, filtering and transfer equipment and other supporting products.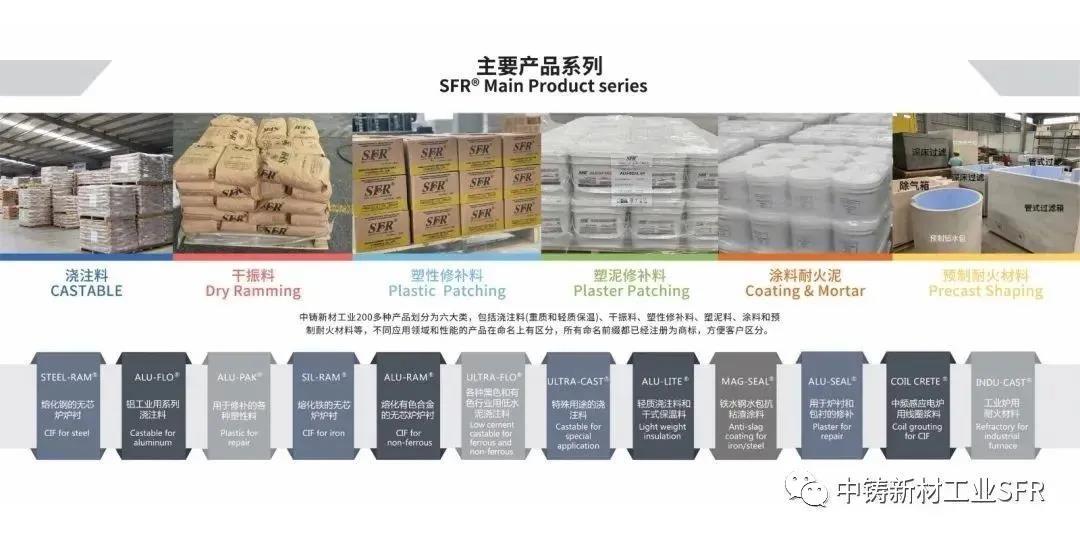 R&D & Innovation
We also brought the latest research and development results of our R&D center in the past year:
1. New high-insulation low-density anti-sticking aluminum material, mainly used as the material of aluminum casting launder distribution launder and casting table prefabs;
2. Redesigned two-component and one-component quick castable ULTRA-BOND 852, ULTRA-BOND 853, ULTRA-BOND 8510 and other products for the lining of aluminum alloy smelting double-chamber furnace;
3. The design can be used in the smelting link of aluminum-magnesium, aluminum-silicon alloy and the slag line of the secondary aluminum double-chamber smelting furnace;
4. A newly designed single-rotor fixed deaerator that can be used for degassing and refining in aluminum ladle and furnace;
5. A complete set of online degassing and refining equipment for the aluminum industry.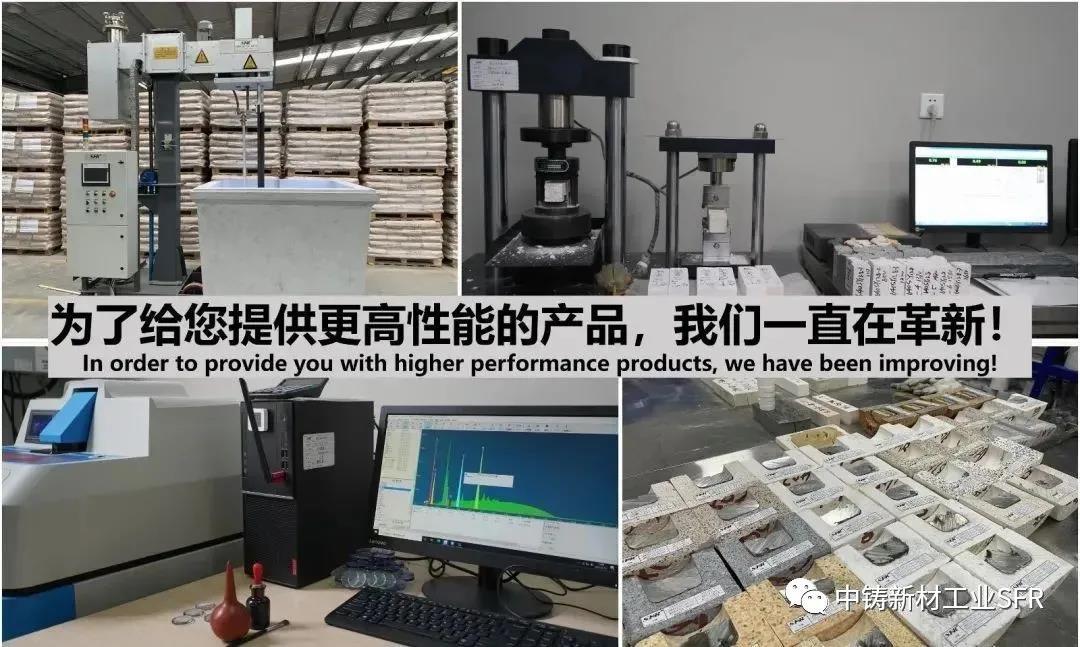 I hope that the relevant information and exhibits of the exhibition will bring you new business opportunities, and we invite you to take time out of your busy schedule to visit the booth of China Cast New Materials Industry.
At the same time and the same place, the 16th Shanghai International Die Casting Exhibition and Shanghai International Nonferrous Casting Exhibition were held in E5-E7 halls respectively. Friends from all walks of life are welcome to gather in Shanghai!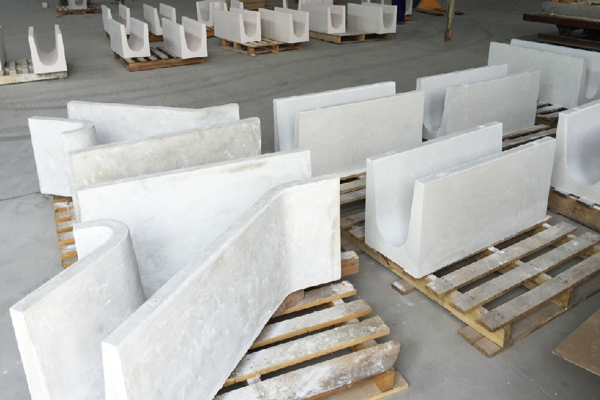 Refractory castable cement manufacturers will show you: What is the difference between refractory castable and ordinary cement
2021-09-29
The manufacturer of Refractory castable cement tells you a kind of granular and powdery material made of refractory materials with a certain amount of binder. With high fluidity, it is suitable for unshaped refractory materials formed by casting.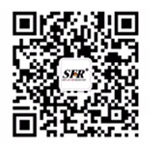 WeChat public account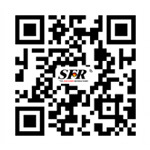 View mobile website
---
Copyright©2023 Sino-Foundry Refractory(Jiangsu) Co.,Ltd.