Industrial furnace
An industrial furnace is a specialized piece of equipment used in various manufacturing processes, including metalworking, glassmaking, and chemical processing. Industrial furnaces are designed to heat materials to high temperatures, enabling chemical reactions, phase changes, and other thermal treatments to occur.
Industrial furnaces come in various types, such as electric arc furnaces, crucible furnaces, and rotary kilns, each with its own unique features and functions. The selection of furnace type depends on various factors, such as the material being processed, the desired end product, and the required temperature range.
Industrial furnaces are typically made from high-temperature materials, such as ceramic or refractory bricks, that can withstand the extreme temperatures and chemical environments they are exposed to. Additionally, most furnaces are equipped with temperature sensors, controllers, and safety systems to ensure optimal performance and safe operation.
The use of industrial furnaces offers several benefits, including increased efficiency, improved product quality, and reduced processing time and cost. Additionally, the flexibility of industrial furnaces allows for a wide range of materials to be processed, making them an essential tool in various manufacturing processes.
However, the operation and maintenance of industrial furnaces require specialized knowledge and expertise to ensure their safe and efficient operation. Any deviation from the furnace's operating parameters or maintenance schedule can lead to equipment failure, product defects, and safety hazards.
In summary, industrial furnaces play a critical role in various manufacturing processes, allowing for high-temperature processing of materials to achieve specific product properties and characteristics. With proper operation and maintenance, industrial furnaces can offer numerous benefits, including improved efficiency, quality, and cost-effectiveness in various industries.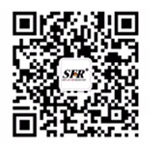 WeChat public account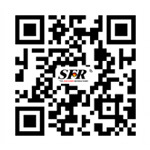 View mobile website
---
Copyright©2023 Sino-Foundry Refractory(Jiangsu) Co.,Ltd.