Aluminum Industry
SINO-FOUNDRY—professional refractory manufacturer
Major aluminum industry products
SFR produce refractory for various type of equipments in aluminum industry,covers full range of applications, such as melting and holding furnace,launder,filter box,degassing equipment,ladle etc. Some of them
with innovative design and excellent performance. Recommend low cement castable contains non-wetting additive for aluminum contact area. SFR proceed many aluminum corrosion test to ensure resistance to
molten aluminum under 950℃(refer below),and still has some resistance within 1200℃.

7075 Alloys, 850 ℃ holding 96Hours
ALU-FLO®series: working lining contact with aluminum
◎ ALU-FLO® 94AR is low cement castable based on high purity corundum,with low Si/Fe content,designed with high mechanical strength and good workability. Excellent resistance to corundum growth,apply for high purity aluminum melting, severe part like ramp,impact area.
◎ ALU-FLO® 81AR is low cement castable based on bauxite with low Si/Fe content. The non-wetting additive offers good resistance to corundum growth.
◎ ALU-FLO® 60AR is low cement castable based on mullite. This product has good thermostability, workbility and non-wetting ability.
◎ Other products: ALU-FLO® 87AR、 ALU-FLO® 86AR、 ALU-FLO® 76AR.
ULTRA-CAST® FS: castable based on fused silica,for launders and filter box
◎ ULTRA-CAST® FS is an innovative design combined with fused silica and high purity alumina which has good thermo-stability, high mechanical strength and non-wetting property. Use for refining units like launder, degassing & filter box etc.
◎ For severe area like distribution troughs or launders need lower heat loss,suggest ULTRA CAST® LW, ULTRA CAST® 140.
ALU-PAK® series: plastic for repair
◎ ALU-PAK® 82AR is plastic material based on high alumina,apply for the burner area of reverb furnace or entire work
lining of holding furnace
ULTRA®other series: silicon carbide, zirconia based
◎ ULTRA CAST® SiC is a silicon carbide based castable, apply for high demanding area like tapping block,pumping well etc.
ALU-LITE®series: insulation castable with non-wetting additive
◎ ALU-LITE® 22AR、 ALU-LITE® 26AR 、 ALU-LITE® 29 are insulation castable has non-wetting property, apply
for backup lining of aluminum melting. with low thermal conductivity,high mechanical strength.
ULTRA-BOND®: quick-setting castable
◎ ULTRA-BOND® is designed in two component system, which combined with dry refractory aggregate and proprietary liquid binder. Apply for fast repair by reason of quick setting property. Small part repair can be put into drying immediately.
◎ ULTRA-BOND® 851/852 can be served as normal castable for entire lining or only for repair. Also can be made into precast shapes.
◎ In general, demoulding can be done 2hrs after installation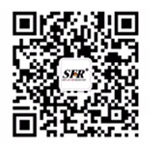 WeChat public account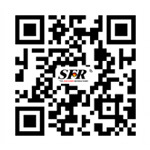 View mobile website
---
Copyright©2023 Sino-Foundry Refractory(Jiangsu) Co.,Ltd.