SFR-JOLTER specialized vibrator tools for dry vibrating material
1. General description:
JOLTER is divided into furnace bottom vibrating plate and side wall inner mold percussion type vibrating tool. The tool is driven by compressed air to automatically build furnace compaction, which can effectively vibrate the upper and lower furnace lining compactness . Compared with the traditional electric furnace building and manual furnace building, the pneumatic furnace vibrator has the following advantages:
It can effectively prevent the uneven compaction of the furnace lining caused by human factors,so it makes the furnace has the same high quality every time.
Using this tool can effectively reduce labor intensity and greatly shorten furnace building time,especially for large-tonnage electric furnaces, which can greatly improve furnace building quality.
It is special tool for dry ramming materials for furnace building, which can achieve the ideal furnace lining design effect.
Main construction techniques:
1) Vibrate the vibrating plate for 20-30 minutes After filling the bottom of the furnace, complete the construction of the furnace bottom.
2) After positioned the side wall mold, add the material till the throat. Hoist the side wall inner mold percussion type pneumatic vibrator to vibrate from bottom to top. During the vibration process, as the furnace lining material moves down, add material accordingly. Stop vibrating when the vibrator reaches about 200mm away from throat.
2、Technical parameters of furnace bottom pneumatic vibrator:
Working air pressure ≥0.6MPa
Vibration frequency 4600-6500rpm
Compressed air consumption >1.8M3/min
3、Technical Parameters of Pneumatic Hammering Sidewall Furnace Building
Machine:
Working air pressure ≥0.6MPa
Hammering frequency 2200 times/min
Exciting force 1800N
Impact torque 26J
Compressed air consumption >1.8M3/min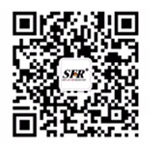 WeChat public account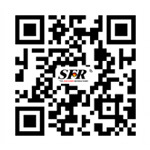 View mobile website
---
Copyright©2023 Sino-Foundry Refractory(Jiangsu) Co.,Ltd.