SFR-PLUGS for molten metal of coreless induction furnace, Porous plug nozzle
SFR-PLUGS are designed to diffuse inert gas into the molten metal of coreless induction furnace. The diffuser plugs are high fired refractory shape with optimize the gas flow and resistance the metal penetration. This plugs designing helps the temperature and chemistry homogenization of the molten metal and cleaning the metal by floating inclusions to the slag layer of the furnace metal. The advantages of the plugs designing are:
Reducing the gas content in the metal;
Homogenization the temperature in the metal;
Separating and removing the inclusion from the metal bath;
Increasing work lining life.
Size:
SFR-PLUGS have several sizes depend on the size of the coreless furnace. For more information or a complete evaluation of your refractory requirements, please contact your local SFR representative.
Appplication:
Plugs need a minimum 75-100MM of STEEL-RAM material in the floor above the plugs;
Plugs must be installed near the center of the floor of the furnace;
Plugs diffusing should not be run if less than 1/3 of the metal in the furnace.
Plugs can be used for several linings depend on the situation.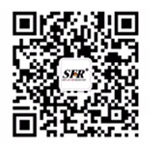 WeChat public account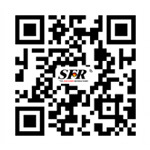 View mobile website
---
Copyright©2023 Sino-Foundry Refractory(Jiangsu) Co.,Ltd.