Dry ramming mass for aluminum/zinc
Dry ramming mass is a specialized refractory material used in the melting and casting of non-ferrous metals such as aluminum and zinc. It is a dry material that is compressed into the furnace lining to provide high-temperature resistance and protection from chemical corrosion.
Dry ramming mass for aluminum and zinc is typically made from high-purity raw materials such as alumina, silicon carbide, and graphite. These materials have excellent thermal conductivity, chemical resistance, and mechanical strength, making them ideal for use in the harsh environments found in nonferrous metal processing.
The use of dry ramming mass for aluminum and zinc offers several benefits, including improved thermal and mechanical resistance, reduced energy consumption, and increased product quality. Additionally, dry ramming mass can be easily installed, and its high consistency ensures uniformity in the furnace lining, reducing the risk of defects and uneven melting.
The selection of the appropriate dry ramming mass depends on several factors, such as the desired melting rate, furnace type, and the type of metal being processed. Each material has its unique properties, such as thermal conductivity and corrosion resistance.
Overall, dry ramming mass for aluminum and zinc offers crucial support for the efficient and safe melting and casting of non-ferrous metals. The use of high-quality materials and proper installation techniques is essential in ensuring optimal performance and reducing the risk of equipment damage and production downtime.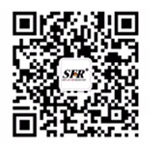 WeChat public account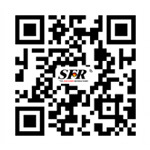 View mobile website
---
Copyright©2023 Sino-Foundry Refractory(Jiangsu) Co.,Ltd.