Our company has a number of experienced engineers whom have been engaged in R&D, production and on-site service of refractory materials for ferrous and non-ferrous industries.
Silica ramming mass,Coreless induction furnace,Refractory for patching,Ladle patching products
Insulation castable is a specialized refractory material that is used in high-temperature applications to insulate and protect against heat loss. It is made from a combination of high-quality raw materials, including lightweight aggregates such as vermiculite or perlite, and bonding agents such as alumina or silica.
Insulation castable has excellent insulation properties, which make it ideal for use in furnaces, boilers, chimneys, and other high-temperature settings. Its low thermal conductivity effectively reduces heat transfer, lowering energy consumption and promoting energy efficiency.
Insulation castable is designed to have high strength and good workability, ensuring ease of installation and reliability in use. It is resistant to thermal shock and chemical erosion, ensuring durability and longer service life.
The selection of the appropriate insulation castable is determined by the specific application requirements, such as the desired insulation performance, temperature range, and exposure to corrosive agents. Additionally, proper installation and curing procedures are critical to ensuring optimal performance and achieving consistent insulation properties.
Insulation castable is an essential refractory material for industries such as steel, cement, and petrochemicals, where high-temperature applications are critical to the production process. Its thermal insulation properties and durability make it a preferred choice for reducing energy consumption and promoting energy efficiency.
Feedback
Please leave your valuable comments, we will get in touch with you as soon as possible.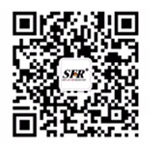 WeChat public account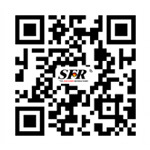 View mobile website
---
Copyright©2023 Sino-Foundry Refractory(Jiangsu) Co.,Ltd.