Aluminum Industry
SINO-FOUNDRY—professional refractory manufacturer
Selection criteria of Refractories for aluminum industry
SELECTION CRITERIA OF REFRACTORIES FOR ALUMINUM INDUSTRY
Non-wetting & Anti-slag
Low content of SiO2,Fe2O3,CaO
Corrosion resistance of molten aluminum
Thermo-stability
Mechanical strength
Various alloys
In order to slow down growing speed of corundum,and get long service life of refractory,sfr suggest:
1、

Choose material with non-wetting additive
Non-wetting additive works in two aspects :
A、Extend wetting angle, no reaction with aluminum.
B 、Very low porosity after sintering, reduce infiltration of molten aluminum. Two material with same content of alumina,the one has additive shows significant effect of non-wetting property
2、

Reduce SiO2 in refractory,especially free SiO2
SiO2 would speed up corundum growth, ALU-FLO 94AR and ALU-FLO 87AR has very low content of SiO2, recommend for demanding area or higher requirements.
3、

Select low cement castable
Normal castable needs more water due to high content of CaO, which caused more pores lead to easy aluminum infiltration.Fluxes like Cl/F will react with CaO then destroy inner structure. SFR always recommend low cement castable to minimize porosity, enhancing anti-wetting property.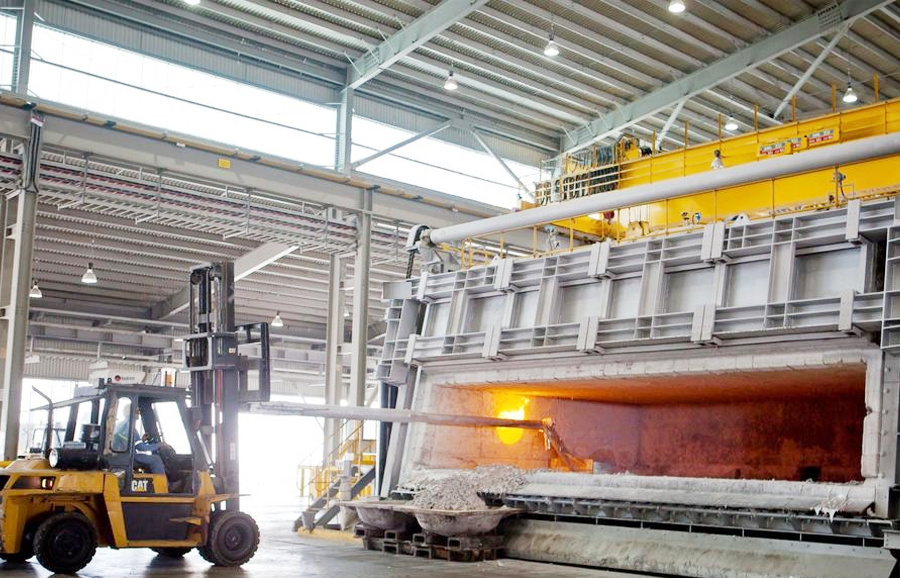 Refractory lining cracks and spalling, expansion of side wall caused deformation of metal structure, or excess shell temperature, all these are related with corundum growth, reaction as below:
3(Al2O3·SiO2 ) + 4Al →3Si + 5Al2O3
Aluminum reacts with the silicon oxide in refractory, resulting Si increase in molten metal, and Al2O3 increase in lining, introduce volume expansion, it will destroy structure of refractory lining (refer below).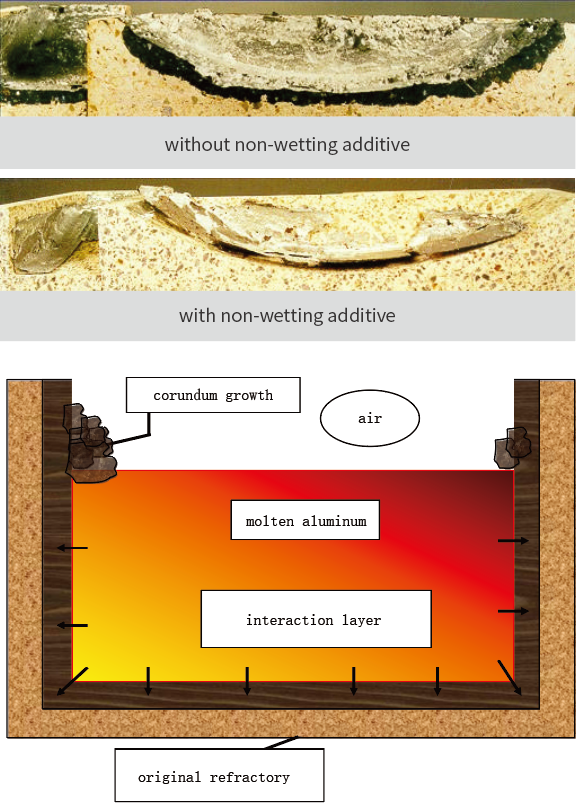 Roof And Upper Wall Alcoa Alkali Test

K2CO3 + NaCO3 900oC

holding 5hrs
Alkali react with alumina and silicon oxide,forms low melting point phase, reduce service life, carbonates will react with cement hydration product further:
Na2CO3+ CAH10→ CaCO3+Na2O.Al2O3+ 10H2O
SFR designed low cement castable with extremely low impurity(Fe2O3, Na2O),choose new technology of micro powder and water reducer for roof and upper walls.
Both ALU-FLO® 860 and ALU-FLO® 80 has good resistance to alkali attack.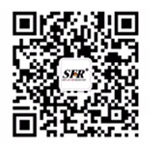 WeChat public account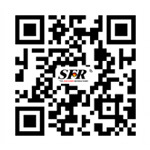 View mobile website
---
Copyright©2023 Sino-Foundry Refractory(Jiangsu) Co.,Ltd.