Aluminum Industry
SINO-FOUNDRY—professional refractory manufacturer
Sintering process of low cement castable
SINTERING PROCESS OF LOW CEMENT CASTABLE
1. To prevent the refractory lining from freezing, ambient temperature must above 5℃ at any time, especially for unsintered refractory lining.
2. Maintain in natural condition for 72hrs before sintering
3. At preliminary stage of sinterirng (before 340℃) , use extra heater,do not use burner of reverb furnace to avoid partially over heating .
4. Take into account the maximum temperature as reference, thermocouple should not close to heater, temperature deviation of each thermocouple should less than 100℃ during each holding stage, otherwise, prolong the holding time.
5. Stop increase temperature when steam exists, holding until steam disappear, then continue the sintering.
6. Put into melting directly after sintering,do not shut down frequently to avoid cracks. When reach the working temperature, keep it for at least one month in order to release thermal stress.
7. When needs to empty the furnace, make sure the cooling speed less than 50℃/hr, open the door till temperature below 100℃. Follow cold start technology, charge aluminum after holding process( 740℃).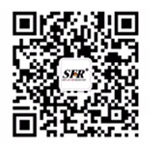 WeChat public account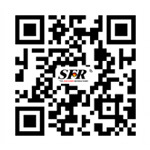 View mobile website
---
Copyright©2023 Sino-Foundry Refractory(Jiangsu) Co.,Ltd.